How to get to Nusa Penida, Ceningan and Lembongan Islands
How to get to the Nusa Islands in Indonesia
Whether you are considering spending a few days in the Nusas or a day trip to Nusa Penida, you won't regret it.
In recent years, the Nusa Islands have become one of the must-visit places if you pass through Bali, being only half an hour away by boat, the journey is not as long as the Gili's and it is easy to do it in the same day.
In the Nusas you can enjoy wonderful views, beaches and even swim with manta rays if you are lucky.
How to get to Nusa Penida from Bali
To get to Nusa Penida from Bali there are mainly 2 options, Speed Boat or Public Ferry.
SpeedBoat to Nusa Penida from Bali
The speed boats, which are the fastest option, leave from the beach in Sanur, and we say beach because you don't expect to find a pier from where you can get on the boat. The speedboats come to the beach and most of them don't have walkways so you'll end up getting knee-deep in water to get on the boat.
The trip takes about 30-40 minutes from the time the boat departs and one of the advantages of speed boats is that they are usually quite punctual.
There are a lot of companies to go with, the first departures are around 7:30 in the morning until 4 in the afternoon and the price is between 12€ and 28€.
Our tip for booking
To do it online, the best website is 12go.asia, we have used it several times and always without any problems.
Another way to do it if you don't want to do it online is to look at 12go for the price and tell the hotel or house where you are staying that you want to go to Nusa Penida for that price. Most will check and book for you without any problem. Make sure whether or not transport to and from the port is included.
The same if you go to an agency, know the price already if you don't want to be ripped off.
In case you don't want to worry about anything and don't mind paying 20-30€ extra you can use one of the Bali travel websites that offer tickets as well.
Depending on the company you use, it will include transportation from your hotel, the boat ride and transportation from the port of Nusa Penida to your hotel.
You can also book direclty at the port, you can use the Indonesian uber called GRAB to go to Sanur port and buy the ticket there, but keep in mind that in the nusas the app does not work and you will have to negotiate at the port with the taxi drivers there.
Public Ferry to Nusa Penida from Bali
If you have plenty of time or you want to travel with your motorbike or car to Nusa Penida, you will have to take the public ferry from Padang Bay, which takes about an hour and a half and there is only one ferry a day.
The worst thing about the public ferry is that you don't know what time it leaves until you're there. The departure time depends on the day, but it is usually between 10:00 am and 4:00 pm.
The good thing is that the price is much cheaper than the speedboat, only €2 each way.
No need to book online, when you get there you can book at their office.
Another plus is that the ferry is quite large so there is no problem of being fully booked.
To get to Padang bay you will have to find your own way, we recommend Grab but you can also ask your accommodation.
How to get to Nusa Penida from Nusa Lembongan
Getting to Nusa Penida is very easy if you know how to get there, although there aren't many signs indicating how to do it, so it's best if you read this first.
When you are on the famous yellow bridge, on the Lembongan side, you will have to go to the ticket office, tell them where you are going and they will give you your ticket, they will also tell you which of the boats parked on the beach will take you there.
Useful information
The journey takes 10 minutes and you will be dropped off at Toya Pakeh beach.
When you return to Lembongan, the departures are from the same point you arrived.
The first boat leaves at 7 o'clock and there are departures all morning as long as there are people to fill a boat, which is usually half an hour at most.
The last boat back is usually at 5 o'clock but it's best to ask the same day just in case.
The fare is 60K Indonesian Rupiah, about €4 per person.
Following Indonesian style you will get knee-deep in water getting on and off the boat, so be prepared for it.
There is parking in the area for motorbikes, otherwise a taxi from the other side of Lembongan to here should cost you about 100K.
How to get to Nusa Penida from Nusa Ceningan
There is no direct connection from Nusa Ceningan to Nusa Penida, so you have to cross the bridge and take the boat from Lembongan.
How to get to Nusa Penida from Lombok
To reach Penida from Lombok you must go to Bangsal harbour, on 12go.asia you can see the departures of the day you need, there may be more than one per day but usually there is only one, for this reason, we recommend that you buy your ticket online as they tend to be sold out.
Things to keep in mind:
The port of Lombok to go to Penida is this one.
The speedboat journey takes about an hour and a half.
As usual, be prepared to get knee-deep in water as you get on and off the boat.
The price is about €30 per person each way.
As of today we don't know if there is a public ferry that connects the islands directly, but if you opt for the low cost option, you would normally have to take the public ferry to Bali and from there go to Penida on another ferry, so you will spend all day in between ferries.
How to get to Nusa Penida from Gili Trawangan
From the most famous of the 3 Gilis, depending on the weather, there are usually between one and two boats a day to Nusa Penida, you can check the timetable of your choice in advance at 12go.asia.
If the schedules don't suit you, there are plenty of boats leaving from Gili Trawangan to the neighbouring island of Lembongan. Above we've given the details to move between Penida and Lembongang just in case you want to take that route.
How to get to Nusa Penida from Gili Meno or Gili Air
The same speedboat that departs from Gili Trawangan usually stops at Gili Meno and Air.
If you are informed that for X reasons this will not be the case on the day you need, you will have to go to Gili Trawangan to take it from there.
Similar to the departures from Gili Trawangan, if you are not interested in the timetable to Penida, you can always make a stopover in Lembongan and then go to Penida.
We hope that our post has helped you to solve your questions about how to get to the Nusas, if you have any doubt we will be more than happy to help you.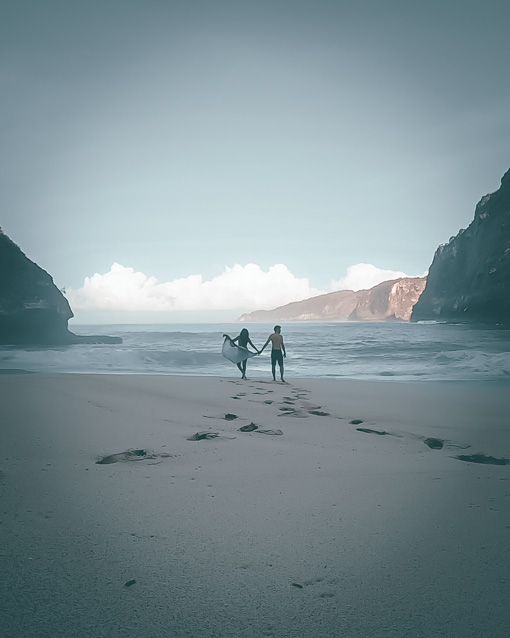 Hi! We are María & Toni, digital nomads and creators of Lost Coconuts.
On our blog we share travel guides, tips for digital nomads and free tutorials with everything we've learned so that you too can start your own digital projects. About us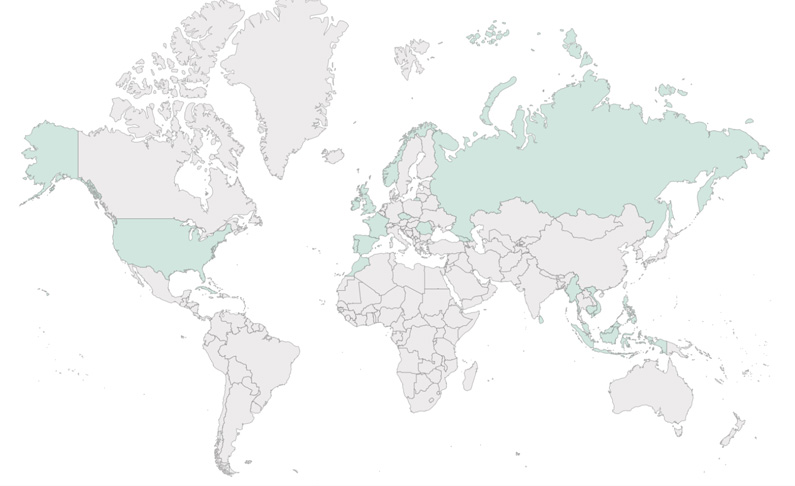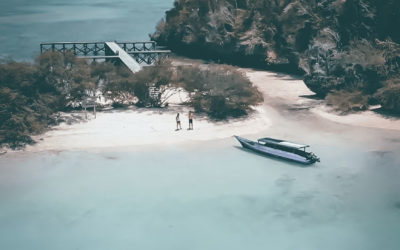 KEI ISLANDS - THE SECRET PARADISE OF INDONESIAAll you need to know before visiting the Kei IslandsOn our second trip to Indonesia we wanted to explore beyond Bali, Gilis, Nusas or Komodo. After researching and discarding Raja Ampat because it was out of our budget, we...